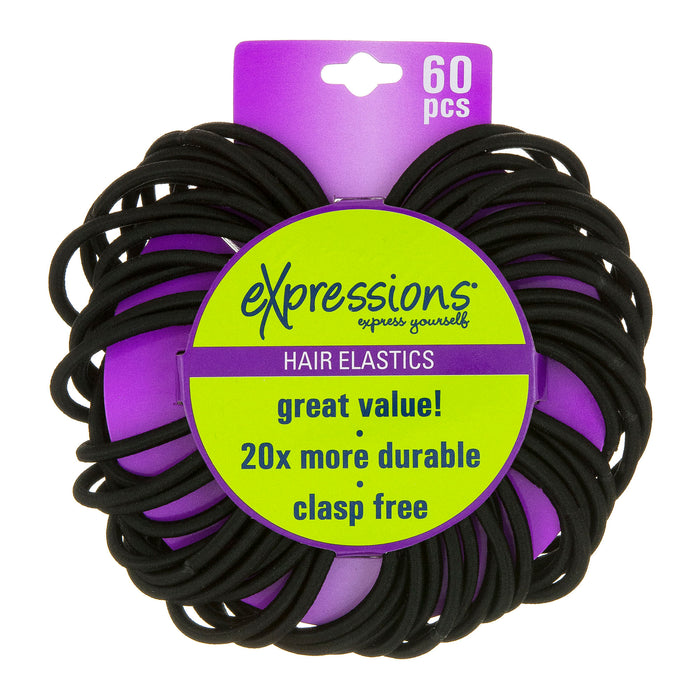 Expressions 60-Piece Clasp Free Durable Hair Elastics in Black - Item #EX138/60BK
This value pack includes 60 hair elastics that are durable, tough, and clasp-free. You can't go wrong with classic black hair ties. These are designed to be 20X more durable than your average hair ties, and they guarantee all day, comfortable wear to keep your hair tied back in whatever style you want.
Includes 60 clasp-free, black hair elastics for everyday use.
Our clasp-free elastics are easy to wear and prevent hair breakage upon removal. Say goodbye to hair headaches, ponytail bumps, and painful hairstyling.
The stretch, comfort-fit allows for flexible, versatile use and lets you achieve a variety of hair styles, whatever 'do you desire.
These elastics are strong and durable. They provide a secure fit for all day wear and won't snap even in the thickest of hair.
The durable elastics are perfect for all hair types: long, short, curly, straight, thick, thin, etc.